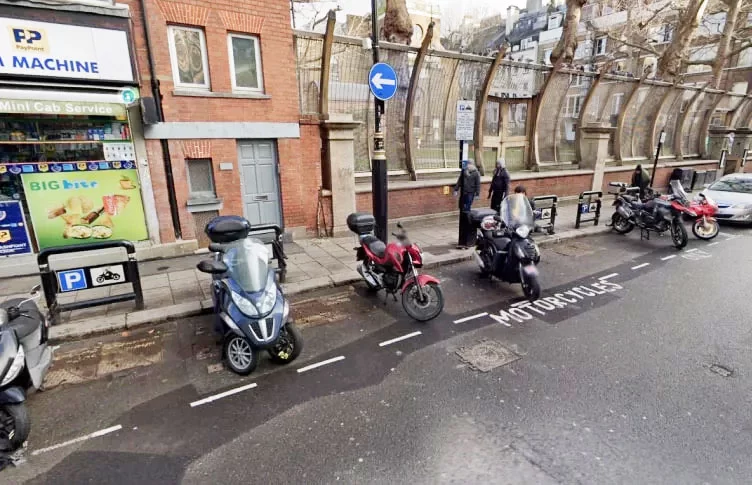 Size of Bay
We have categorised all motorcycle bays into 4 sizes. The numbers are a guide to how many motorcycles or scooters can park in the space.
X-Small (1)
Small (2 – 4)
Medium (5 – 7)
Large (8+)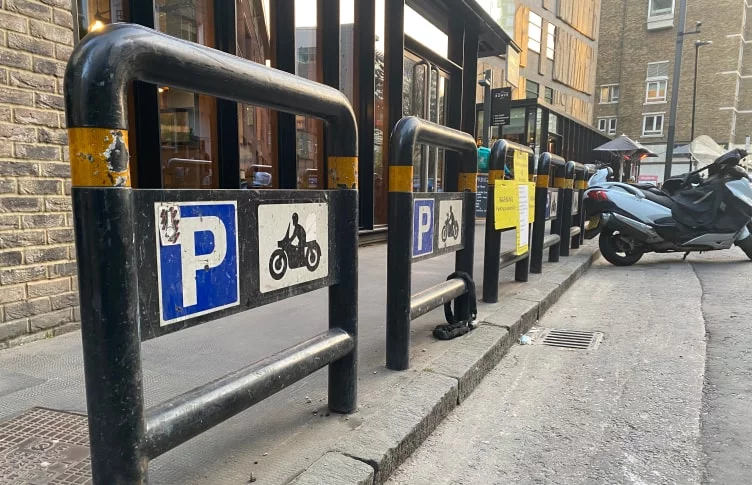 Security
Details on security features at each parking bay.
The popup will display if there is a Locking Rail or Ground Anchor to secure your bike to.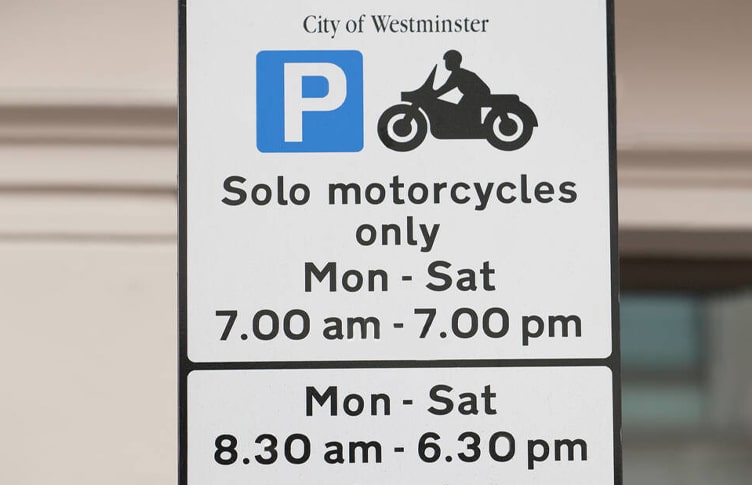 Free vs Paid
Select a motorbike bay to see whether parking is free. 
For Paid parking spaces, the Borough page will provide details and links to payment options.
Further local restrictions may also apply, always see street signs for details.
Electric Charging
Motorcycle bays with electric charge points will be indicated on the map by the electric icon. The popup will give extra details.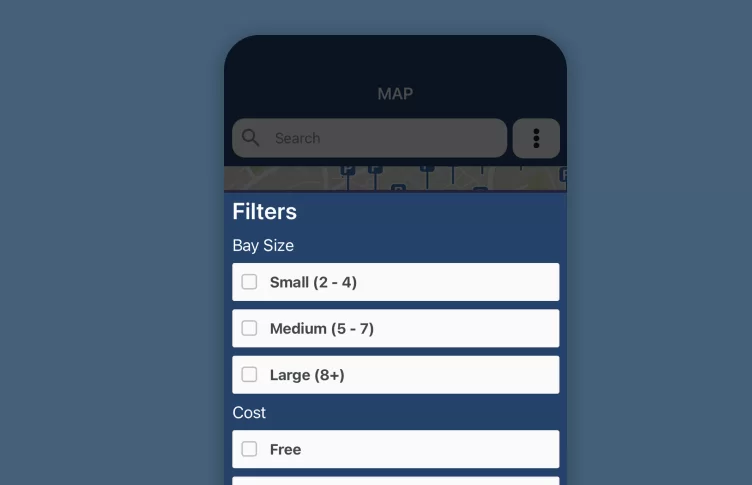 Filter the Bays
Select the options to show only the bays you want to see on the map.
Filter by size, cost, security and EV charging.
Favourite Bays
Easily save bays for later by tapping the Favourite button in the bay popup.
The icon on the map will turn gold so you can easily identify it. You'll also be able to filter by Favourited Bays to view only those you have selected on the map.
Street View
All motorcycle bays have a direct link to Google Street View, so you can check out the local area.