The best motorcycle parking map in London
Search and navigate to London's motorcycle bays. Download the App for optimised experience on mobile devices or view the web map to browse all bays via your browser.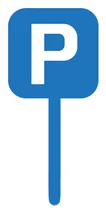 Search
Browse the map to find solo bays across all London boroughs.

Navigate
London Bike Bays gives you one-tap navigation using your favourite apps.


Boroughs
Details on motorcycle and scooter parking regulations in every borough.
BIKE BAYS+
Upgrade the app to unlock advanced data & Streetview for all solo motorcycle bays.